ROSI
2016.5.13
Our director was interviewed about his research on ROSI.
Dr Atsushi Tanaka was interviewed by Lawrence Sherman from the Global Fertility Academy (GFA) about the Round Spermatid Injection (ROSI) treatment we offer at our hospital for azoospermic patients.
2017.10.26
TV report in the 19th International Society of Infertility and in Vitro Fertilization, Turkey on October 4 – 8, 2017.
Click on the link to see the full interview in English.
2018.6.6
Recognition from BONEI OLAM for medical contributions
Dr. Tanaka giving a lecture at Boro Park Dinner ,May 16,2018.(picture)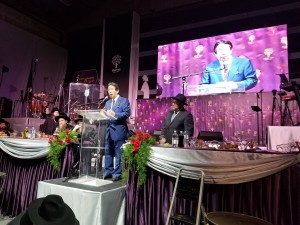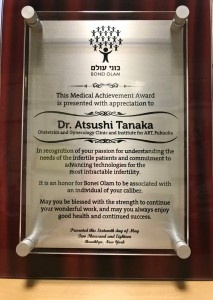 Dr. Tanaka, the director of the Saint Mother Hospital received the Medical Achievement Award for 2018 from Bonei Olam in New York City . This award is presented to one doctor annually and recognizes the greatest contributions to reproduction medical technologies and treatments around the world.
2020.9.10
How to improve the clinical outcome of ROSI